Often overshadowed by their Baby Boomer and Millennial counterparts, Generation X is used to being overlooked—both in their day-to-day lives and by nonprofit organizations. But thanks to some research we commissioned to gather much-needed insights into Gen X, we can safely say that these latchkey kids are poised to make a big splash in charitable giving in the coming decades.
We shared our findings in our latest eBook, "Don't You Forget About Me: The Nonprofit Marketer's Guide to Generation X." But we couldn't stop there. Over the next few weeks, we're diving deeper into conversations with thought leaders across the industry on different aspects of the research.
In the third episode of Season 6, we sat down with Chris Ihrig, CEO and Lead Practitioner of Fired Up! Culture and author of the book Own It! to discuss leadership and culture as they relate to the different generations.
Generation X's core values
Before we dive into the podcast, let's first cover a few of the core values that define Generation X. Countless studies over the years have identified four strong and dynamic tensions when it comes to core value dimensions:
Self-reliant vs. caring about others

Embracing change vs. desiring security

Adventurous vs. responsible

Being a leader vs. being part of a team
We gave study participants a list of questions based on items that were verified as dynamically opposite to each other in various contexts of life. Based on their response, we see a clear divide between Older and Younger Gen X's core values:
Younger Gen X embraces change, tolerance and self-reliance

Older Gen X prefers stability, traditions, responsibility and compassion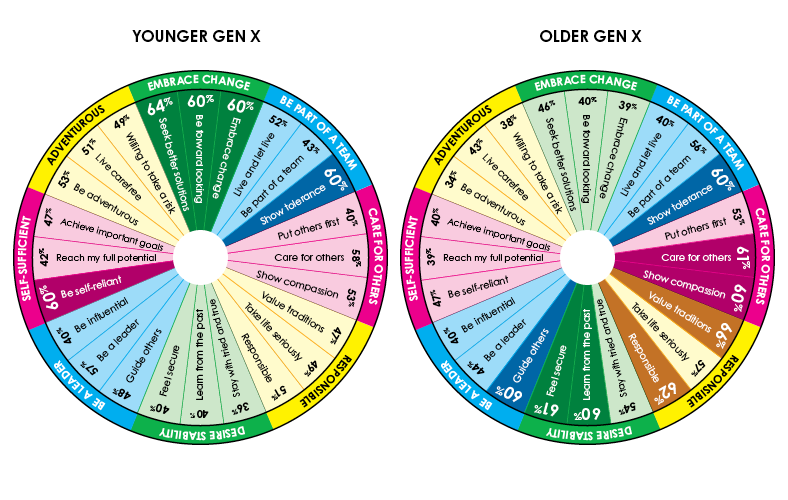 Not only do these core values tell us a lot about how Generation X sees the world, they're also the perfect introduction to how they act as leaders within the workplace.
In this episode, Chris Ihrig, an authority on leadership and culture, discusses:
How generational perspectives influence leadership styles

The different generational expectations when it comes to culture and values

What it looks like to be leaders as we reemerge from the pandemic
Meet our guest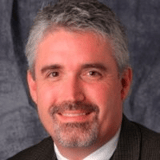 Chris Ihrig
Fired Up! Culture
CEO and Lead Practitioner
"Now, the conversation is definitely changing between leaders. And depending on where you sit on that generational scale, you talk about it differently. You react to it differently. And frankly, you're kind of unpacking your own baggage around what we've historically done to now a new way of thinking."
Listen now
Want more?
Groupthinkers is the podcast for nonprofit marketers by RKD Group. This is a must-listen experience of thought-provoking content that inspires insight on the industry and strategic decisions. Groupthinkers brings together innovators and curators in nonprofit marketing, branding and direct response to tackle the major issues facing nonprofits today. Be sure to tune in for Season 6, as we drop new episodes over the next few weeks.