As we move into a "post-pandemic" era, the nonprofit industry is facing yet another challenge: a global supply chain crisis.
And it's not just nonprofits; supply chain issues can be felt everywhere, from large corporations down to the aisles of our grocery stores.
To help navigate this challenging time, we're dedicating Season 7 of our Groupthinkers podcast to the supply chain. Throughout these next few episodes, we'll sit down with industry leaders, production experts and economists to better understand how the supply chain crisis is impacting nonprofits and the strategies they can use to work through it.
In the third episode of our supply chain season, we sit down with Alan Cole of Full Stack Economics to discuss the economic impact of the supply chain crisis and how nonprofits can navigate it. Tune in as we talk about:
A current look at the state of the economy
Forecasts and trends for the road ahead
What nonprofits can do to respond over the next few months
Meet our guest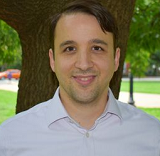 Alan Cole
Economist, Full Stack Economics
"Here's kind of the central problem you're facing right now: Yes, you have more money, you have more donors, you're doing well, but so is everyone else … and if you're asking for a premium product and you're asking for it right now, you might be in a pretty tough bidding war. So, I think this is definitely the time to bargain hunt and definitely the time to be patient."
Listen now
Want more?
Groupthinkers is the podcast for RKD Group. This is a must-listen experience of thought-provoking content that inspires insight on the industry and strategic decisions. Groupthinkers brings together innovators and curators in nonprofit marketing, branding and direct response to tackle the major issues facing nonprofits today. Be sure to tune in for Season 7, as we drop new episodes throughout the coming months.