We live in a digital world. Email marketing, digital advertising and paid social have all seen growth and innovation in the last decade.
Today, marketers and fundraisers are increasingly relying on digital programs to connect with and raise funds from donors, especially as a growing number of organizations work to reach younger audiences.
According to Blackbaud's 2019 Charitable Giving Report, online giving in 2019 grew 6.8% year over year. Small nonprofits, with annual total fundraising less than $1 million, saw the largest increase, growing their online fundraising 8.3% compared to 2018 – the highest of any size organization.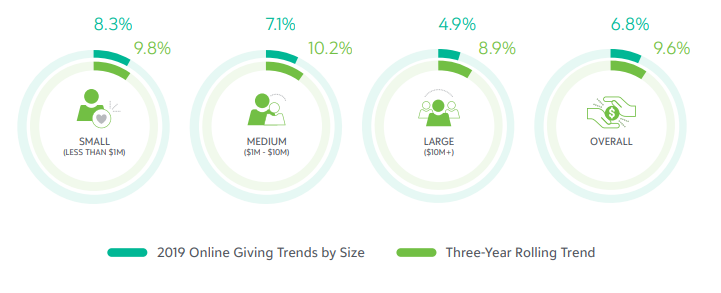 With all this growth, it's evident that smaller organizations are seeing the importance of investing in a multichannel fundraising strategy.
But how can you make sure your digital fundraising efforts are getting the most bang for your buck?
As budgets strain due to the COVID-19 pandemic and subsequent recession, many nonprofit organizations are looking for cost-effective ways to optimize their fundraising efforts. The good news is that you don't have to spend a ton of money to implement digital strategies that will take your program from good to great.
Here are six strategies you can use to kick your digital fundraising up a notch without breaking the bank:
IMPLEMENTING A MATCH OFFER
Good: Double Match
Great: Quadruple Match
Most fundraisers already know that offering a double match can help incentivize donors to give during key seasons.
But when we examined Giving Tuesday campaign data for Animal Rescue League of Iowa, we found that while offering a double match does well, triple and quadruple matches do even better.
Our results showed that a triple match can raise up to twice as much as a double match, and a quadruple match has raised two times more than a triple match.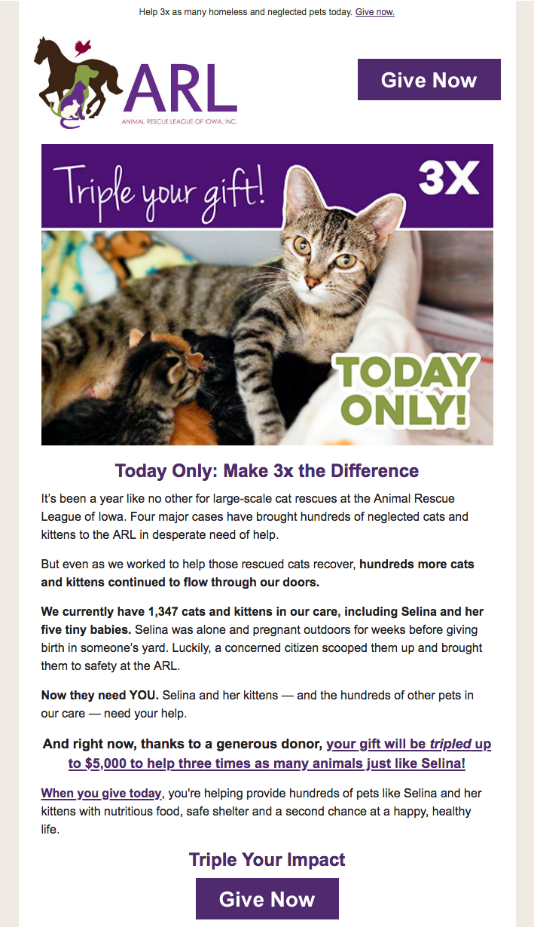 CREATING URGENCY IN YOUR EMAILS
Good: "URGENT" in the subject line
Great: Real-time countdown timer
Creating urgency in your email communications can help persuade donors to make a gift.
While having "URGENT" in the subject line can lead to higher open rates, you can make even more of an impact with a real-time countdown timer within your message.
This gives the donors a hard deadline and is proven to increase giving.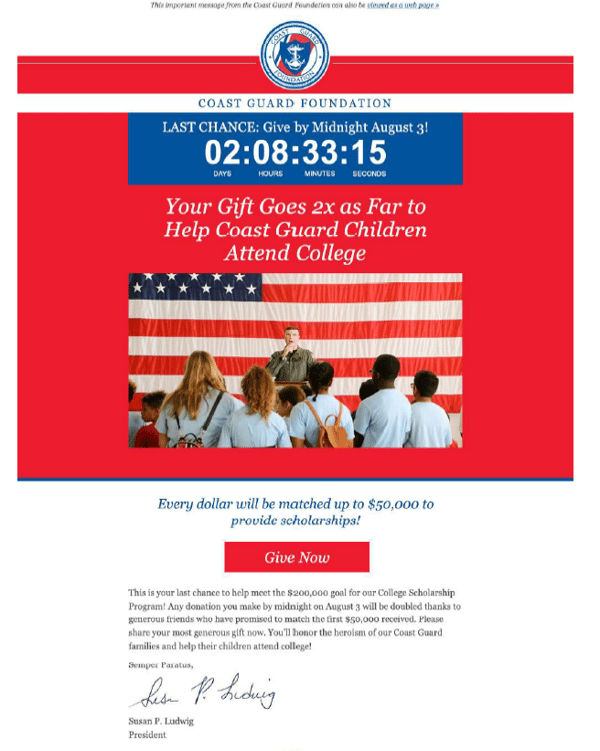 USING YOUR HOMEPAGE TO DRIVE DONATIONS
Good: Homepage hero image
Great: Lightbox
Even Better: Homepage takeover
Homepage hero images and lightboxes are a great digital strategy, and Food Bank for New York City typically sees a 2-3% conversion rate from them.
However, a full homepage takeover is an even better strategy to drive donations.
For the 10 Million Meals Match Campaign, FBNYC saw an impressive 13% conversion rate, showing that takeovers really do make more of an impact than hero images and lightboxes, which still allow users to easily navigate away to other pages.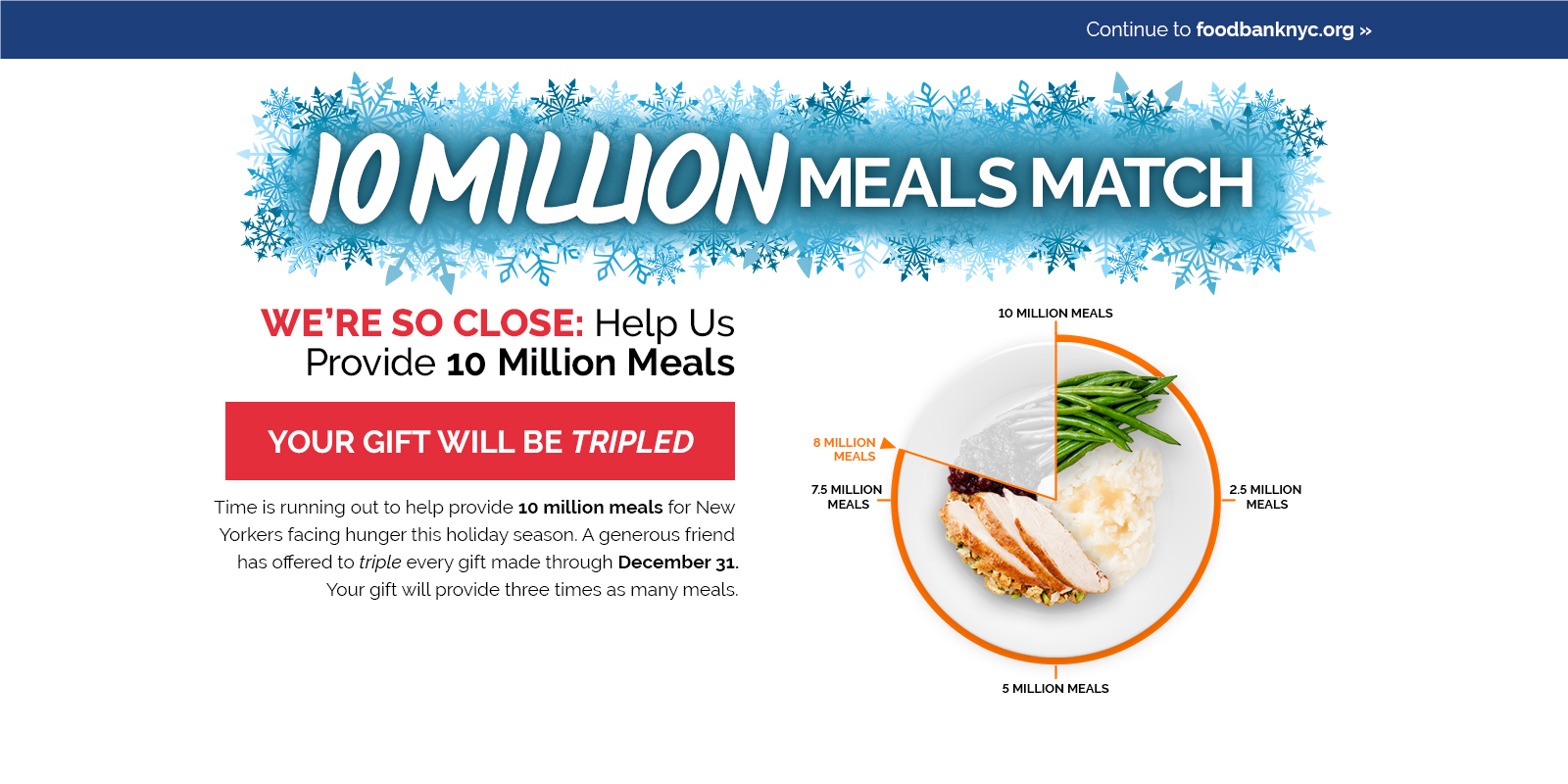 SHOWING GRATITUDE TO YOUR DIGITAL DONORS
Good: Sending a receipt via email after an online donation
Great: Sending a personalized thank-you email
Showing gratitude to donors is an important piece of any fundraising campaign. During tough economic times, it means that much more.
By sending more than just a receipt via email, you're forming a meaningful connection with donors that will pay off in the long run.
North Texas Food Bank took it a step further and made a special thank-you video from their CEO to send to donors who gave during the COVID-19 pandemic.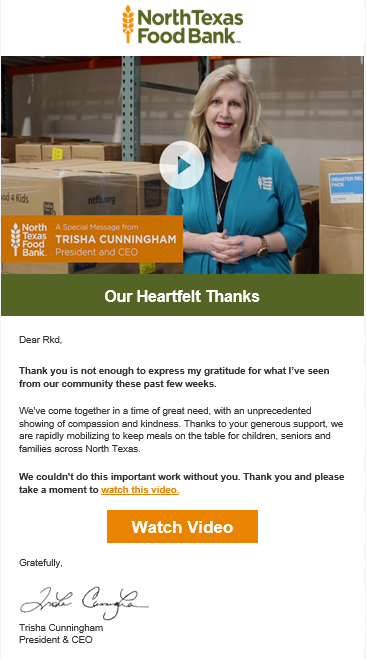 MODERNIZE YOUR DONATION FORMS
Good: Accept credit cards
Great: Accept credit cards, PayPal, Apple Pay, ACH
Even Better: Use stored payment tokens
Whether people are online shopping or giving to their favorite organization, they expect a certain amount of technology when entering their payment information.
Try to move past just accepting credit cards on your donation forms to offering options like PayPal, Apple Pay and ACH.
Already do that?
Take it up another notch by hosting your donation form on a platform like RKD Group's Donor Marketing Cloud. With systems like these, a payment token is used so that the donor doesn't have to re-enter their giving info on future gifts. It's always a win when you can take away any steps between the donor and a gift!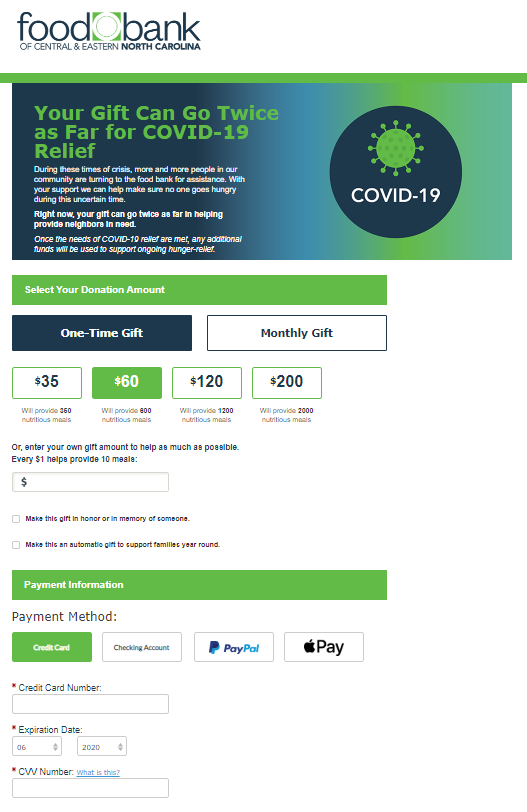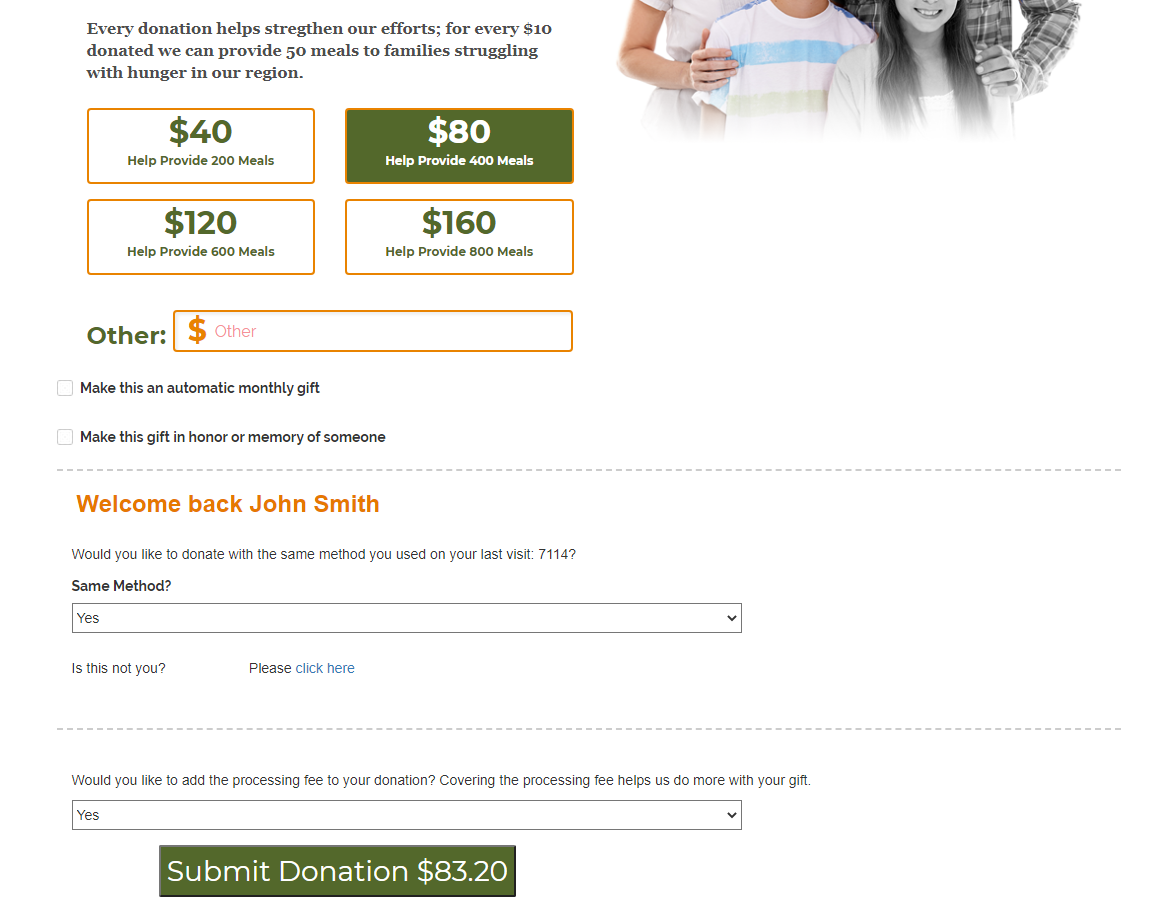 EMAIL CAMPAIGNS
Good: Send email once
Great: Resend to those who didn't open it the first time
Your email campaigns may be getting a pretty good response already. What more can you do to improve them?
Consider resending important appeals to those who didn't open the email the first time. Not only will this help break through crowded email inboxes, it also provides an opportunity to bring in additional revenue.
We used this strategy for Utah Food Bank's recent COVID-19 email campaign and saw an additional 149 gifts, totaling more than $29,600, from the resend.
Subject: Your gift is DOUBLED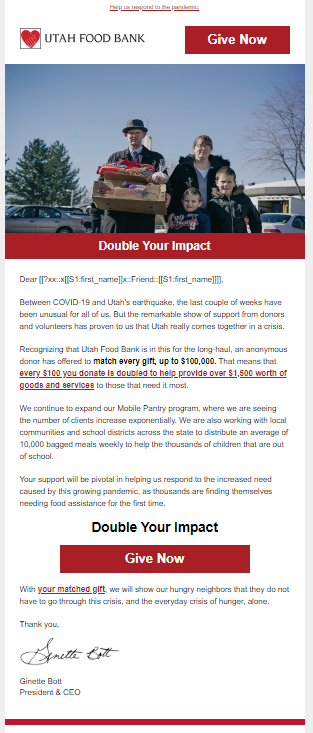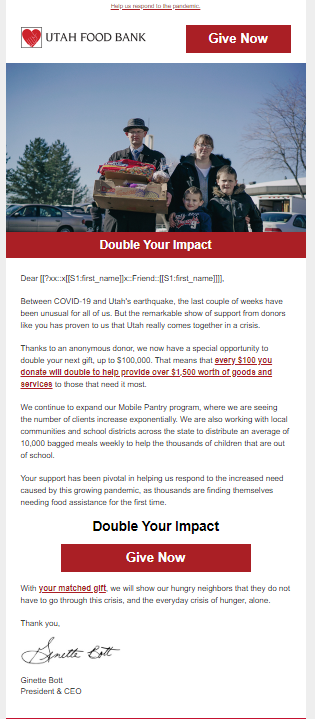 As you can see, it doesn't take fancy new digital techniques or thousands of dollars to spice up your digital fundraising strategy.
With these simple but effective suggestions, you can optimize your program for long-term strength as we prepare for the road ahead.