Congrats, you made it through another year-end fundraising season! Go ahead and let out that sigh of relief.
Now that you feel better, let's talk retention. With year end comes an influx of newly acquired donors as well as the reactivation of current donors. And while it's great to welcome more donors into your cause, it's important to have a plan in place to retain those donors in the new year.
In this blog, I'm diving into a few strategies and tactics we're using to keep donors engaged after Dec. 31.
Building meaningful relationships after year end
In our recent study, Listen Up: The Nonprofit Marketer's Guide to What Donors Want, we found that donors with the strongest relationships with the nonprofits they support feel valued and involved.
The best way to achieve these feelings is through meaningful engagement. This means talking with donors instead of at them. How do we accomplish this digitally? A few ways:
Use genuine and purposeful messages to make donors feel like they're a part of the conversation
Stick to one purpose in each message–staying direct is key online
Bring your message back to your mission and the value of their gift
Don't be afraid to include ask links, in fact, you should generally always ask
What this looks like in action
All this advice is great in theory, but what does it look like in action? Many digital channels provide the perfect opportunity for nonprofits to meaningfully connect with donors. Here are just a few:
Texting
Whether your organization is fully immersed in texting as a fundraising channel or you're just dipping your toes in the water, these are simple but effective ways to make donors feel like they're a part of the conversation.
Notice how Susan G. Komen and St. Mary's Food Bank kept their messages short and sweet, linking out to their website for additional information.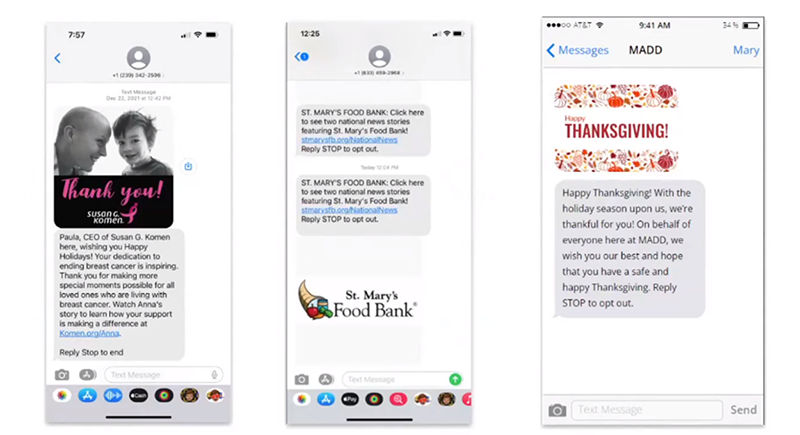 Organic Social
These organic social posts are great examples of providing additional value to your donors. This feel-good campaign by Texas Children's Hospital used organic social to allow donors to send cards to sick children on Valentine's Day.
In the second example, Children International provided donors with a list of books celebrating women during their Women's History Month campaign.
Neither had an ask—they were just focused on connecting to the hearts of the donors who support them.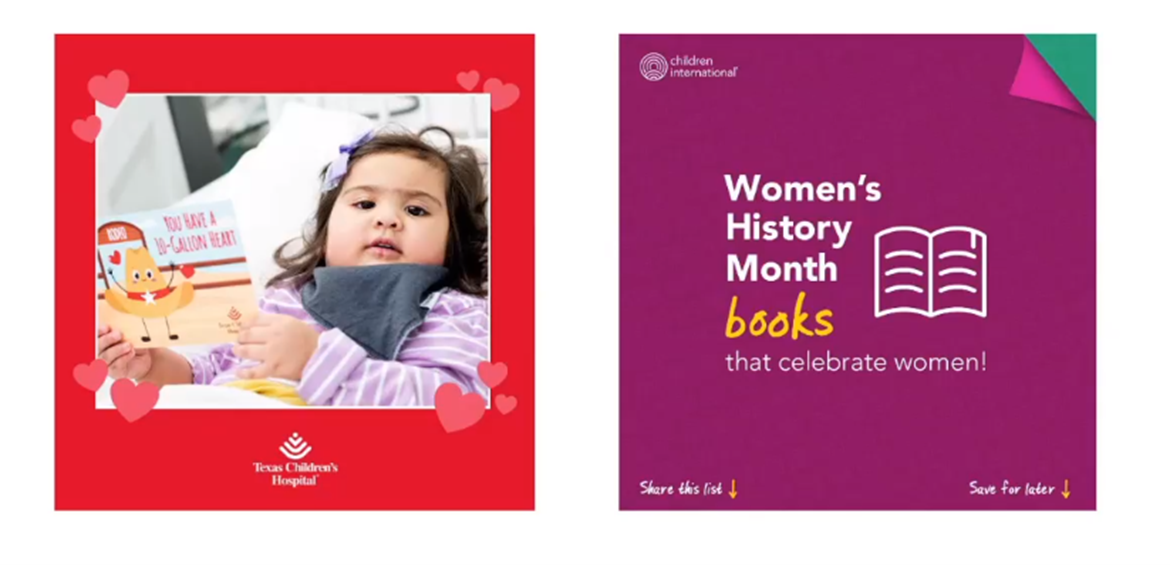 Looking for more examples? I recently hosted a webinar with Fundraise Up where we dive even deeper into:
Reasons why donors lapse and how to prevent attrition
How nonprofits can maintain excitement after year end
Tactics for strengthening relationships with donors through storytelling, communications and donor experiences
More examples from our nonprofit partners
You can sign up to receive access to the full recording here.