"How are we going to hit our aggressive goals this year?"
It's the first week of January, and one of my favorite clients is already concerned. The new year can mean new goals, ideas and tactics.
After the crush of year-end digital fundraising, the new year represents an opportunity to reflect on past results and plan for the future. New trends are entering the nonprofit digital marketing space and we must pay attention and consider how to incorporate them—or be left behind.
Here are just a few of the major trends that you should be thinking about and planning for in 2018:
Connectedness
Let's all face it—the Wachowski Brothers nailed it with the concept of everything, and everyone, being 1's and 0's in The Matrix. In 2018 we're wearing connected devices, looking at our phones once every 12 minutes and surrounded by data and data-capturing elements. Data—and connected data—is everywhere.
As a consumer, it's a tad overwhelming and creepy.
As a marketer, connectedness opens new opportunities for us to see and understand our audiences and what makes them tick.
In digital fundraising, this means leveraging connectedness to analyze who is engaging with content and inform strategies on next steps. Real-time data and predictive analytics can uncover connectedness to maximize ROI in 2018.
Personalization
This year, personalization gets more personal. To be efficient in acquisition and increase affinity in cultivation, nonprofits need to leverage personalization in marketing messages. Personalization influences curation of messaging and, for the smartest marketers, creates a massive opportunity to "Hansel & Gretel" your constituents to action.
In 2018, nonprofits will leverage personalization beyond just variable fields in email marketing, extending opportunities to web experiences and donation forms.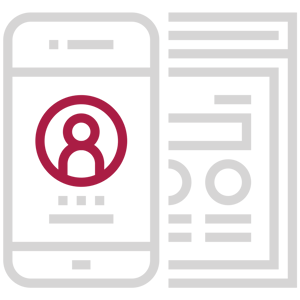 Real-time video
Video accounts for 69% of all consumer internet traffic. And in 2017 we saw the rise and adaptation of vertical video.
The change in video layout, and the speed at which we're consuming video, makes it a must-try channel in 2018.
Nonprofits should consider how real-time video makes their mission come to life, introducing options for testing micropayments, mid-roll video ads and social payments to monetize storytelling opportunities in between other touches. And the savviest marketers will find ways to repackage the stream, incorporating it into other content channels, getting more bang for their buck.
More Native
Native advertising enables the ability to be more targeted and fight clutter—and is predicted to drive 74% of ad revenue by 2021. Native is a 'beaut because it capitalizes on mobile-first and enhances authenticity through connecting cause to content.
That builds a connection. And connection drives to conversion.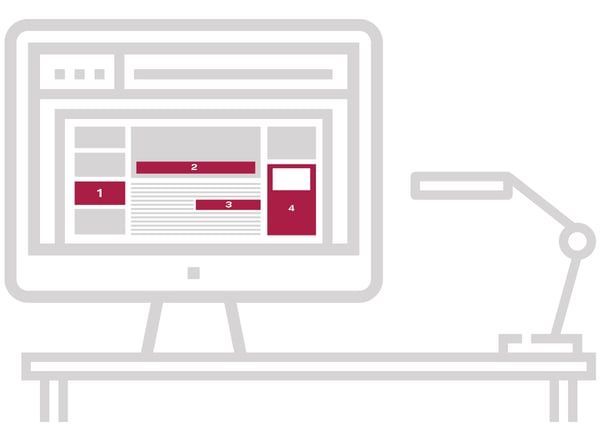 Interactive email
Email marketing grew up in 2017. In 2018, nonprofits will make email interactive—creating experiences in what has previously been a rudimentary flat (but oh-so valuable) digital channel.
Interactive email means hover effects, carousels, hamburger menus and more.
This provides opportunities for marketers to make appeals more engaging without sacrificing the importance of classic direct response messaging.
Lifetime Value
Acquisition is expensive.
That fact provides clear motivation to acquire the right type of donor – one that has a high lifetime value.
In digital fundraising, 2018 will allow a better understanding of customer lifetime value. Lifetime value can be added as a custom metric in your Google Analytics and Google Tag Manager account (assuming you've properly configured it). The measurement of your digital acquisition program should direct where you invest in the future.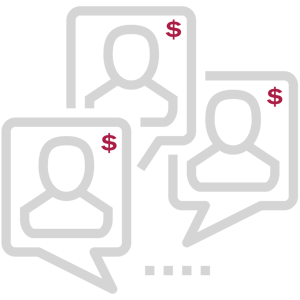 Color Transitions
Data-informed strategies and new tech approaches should lead the way in trends—but we can't ignore creative. Creative is transforming! Taking cues from the commercial space, we now see progression in color transitions in web experiences… and yes, that means gradients.
Gradients are making a comeback—which could signal a shift from flat design. This impacts the user experience of landing pages and how missions connect visually to tell a story in a bold way.
Ultra Violet
Pantone has announced that 18-3838 Ultra Violet is the color of the year for 2018 (shouts to Prince).
No, I don't think this means all calls-to-action will go purple (but interesting test there for some). The significance of this color is the meaning behind it.
"PANTONE 18-3838 Ultra Violet communicates originality, ingenuity, and visionary thinking that points us toward the future," according Pantone.com.
Originality. Ingenuity. Visionary. 2018 – we like you already!