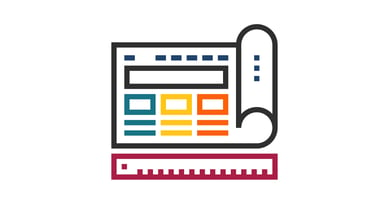 As we reflect on everything that happened in 2020, one of the biggest trends in the nonprofit industry was the swift growth of digital giving. And that's exactly why we're here to talk about the importance of digital maturity in fundraising.
Whether out of necessity or convenience (or both), the whole world went digital in 2020. Sure, the trend was already underway, but the COVID-19 pandemic dramatically accelerated digital transformation across entire industries.
People ordered groceries and meals online. They adjusted to work and school from home. And they gave to charities through digital channels more than ever before.
With year-end giving behind us, now is a great time to pause and think about how effective your digital fundraising efforts are today—and how you'd like to reimagine them for tomorrow. In other words, how can you create the dream program you wish you'd had a year ago?
It all comes down to measurement and messaging.
Measure your effectiveness
Let's start with the basics.
In order to grow your digital fundraising, you have to know what's working—and, more importantly, what isn't. This will allow you to allocate your spending where it's most effective and meet your donors where they are.
You should be tracking everything you do.
Think of Olympic athletes training to become the very best in their sport. They measure the calories they consume, the energy they burn exercising, the microscopic changes in their performance—everything.
That's the level of detailed measurement you need for your digital fundraising. You must take the steps necessary to measure more behavior and measure it more consistently.
Start with a full-scale audit of your current efforts and assess where you have opportunities for improvement.
Prioritize fixing accuracy issues in your digital analytics before you make upgrades. If you want your team to use your digital data, they need to trust your data.
You should be tagging traffic from all channels, and the audit will identify which efforts are being tracked. See how your list compares to the following:
Email (Luminate, MailChimp, Constant Contact, etc.)
Text messages
Online advertising
Social media
Search
Direct mail (yes, even offline)
Events
Links in email signatures
Press releases
Email signatures
By tagging all external traffic sources to your website and donation forms, you can see the big picture of what resonates and where your dollars are most effective. The goal is to understand where people come from to get to your website and donate.
Set up consistent naming conventions
This step is often overlooked, but it can be critical.
Consistency with your naming conventions allows you to produce effective and insightful reports. Matching up an April match campaign across email, donation form and advertising is much easier when you have one name to look for.
Here's a quick example of how to tag a Giving Tuesday email.
utm_campaign: 2020-giving-tuesday
utm_source: 12-1 (which email drove the click)
utm_medium: email
utm_content: hero-banner (which content was clicked on)
utm_term: gen (which audience received this email)
Sticking with the same naming conventions will allow you to see things like how your Giving Tuesday efforts perform year over year, or how lightboxes do in various campaigns or at various times of year. That way, if someone dismisses a lightbox as ineffective, attribution can show whether it truly is worth it.
Also, employee turnover tends to be high at nonprofit organizations. Could a new analyst or strategist log in tomorrow, look at your data and understand what you're doing without a huge explanation?
Without consistent rules for naming, staff changes can have a ripple effect on data and the ability to use it properly. This will also impact your ability to take advantage of machine learning.
You will be future-proofing your data with consistent and well-thought-out rules.
Develop a deeper understanding
If your online fundraising platform supports source codes or custom transactional fields on your donation forms, we recommend capturing the campaign or activity that helped drive or assist the donation. This will provide much-needed context around your digital fundraising efforts.
Pro tip: If your fundraising platform supports custom fields and JavaScript, pass UTM tag values to hidden fields on your donation form. This will add valuable context (channel and source) to your transactional data.
Adapt your messaging
Once you have your measurement and naming conventions in place, you can understand what's working (and what's not) in your digital program. Next, it's time to make some changes.
Start by segmenting your audiences based on their behavioral interests, campaigns, channels, etc. If someone responded to a "feed the children" campaign, for example, you know they're more likely to be interested in that program.
With segmentation in place, you can create a complex tree of messages to speak to each audience in a more specific way. This allows you to move from a generalized, mass-market message that tries to speak to everyone toward a more personalized form of communication that resonates better.
This is especially important for mid-major donors who crave a deeper connection with your organization.
This may sound like a lot of work to get started, but the payoff in the end is worth the effort.
With a more mature digital program, you can create a better experience for donors and build stronger relationships with them. They will become more engaged with your organization because you're providing them with the information they want.