Email marketing has grown exponentially in the last five years.
With 4 billion daily users, email remains a powerful and effective channel to get information and fundraising asks in front of nonprofit donors.
However, keeping up with the volume of emails sent out on a regular basis can be a challenge. As you think about how many emails your nonprofit sends and when, consider the following numbers for those on the receiving end:
121: emails per day the average office worker sends and receives

118: emails per day the average consumer sends and receives

5: hours per day adults spend checking email
That's … a lot. And it's why it's so important to think strategically about your emails to get the most out of them.
I just hosted a quick webinar that goes over 10 emails that every nonprofit needs. I invite you to take 20 minutes of your time to look through the list. Even if you're doing all 10, you may pick up some tricks or ideas to change up your approach.
Below the video is a quick example from the webinar.
The Campaign Thank You
A simple thank you goes a long way, and a thank-you email should be standard after every digital campaign. Having a thank you email template ready to go will help ensure that you never miss expressing sincere gratitude to donors supporting your cause.
You don't have to redesign something new or knock yourself out with a huge amount of copy for every campaign. A simple letter format is great, and you can add visuals like videos, infographics or even the key image from the campaign.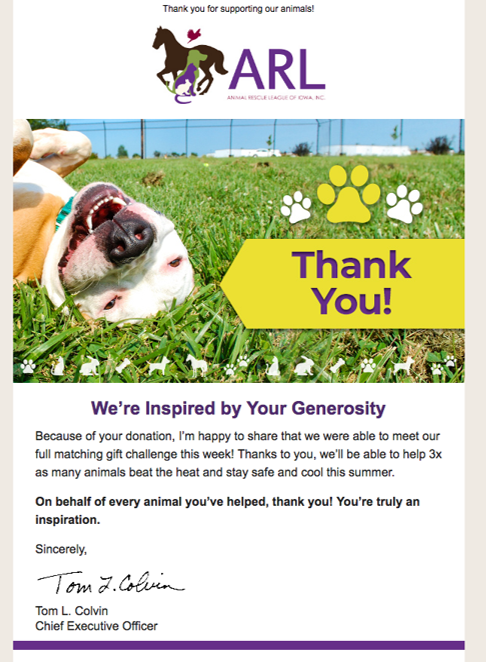 Email templates allow you to manage frequent email sends with efficiency. While you still have the ability to break from templates for special campaigns or fundraising appeals, having successful templates ready to go will save you time and money in the long run.