Often overshadowed by their Baby Boomer and Millennial counterparts, Generation X is used to being overlooked—both in their day-to-day lives and by nonprofit organizations. But thanks to some research we commissioned to gather much-needed insights into Gen X, we can safely say that these latchkey kids are poised to make a big splash in charitable giving in the coming decades.
We shared our findings in our latest eBook, "Don't You Forget About Me: The Nonprofit Marketer's Guide to Generation X." But we couldn't stop there. We've been diving deeper into conversations with thought leaders across the industry on different aspects of the research.
In the final episode of our Gen X season, we sat down with Fiona James-Dambrosio of Doctors Without Borders Canada, to discuss how nonprofits can reach younger donors through digital.
What drives younger donors to give?
Before we get into our conversation with Fiona, let's touch on one important finding from our study: reasons for giving.
We asked donors why they chose to support the nonprofits they gave to in the past two years to better understand their giving motivations. "Belief in the cause" was the top answer across all generations. But from there, we saw a split.
Older donors were more interested in traditional support models, while younger donors were far more concerned with helping increase a nonprofit's "clout" or reach.
Now that we've set the stage, let's dive into our discussion. In this episode, Fiona joins us to share her perspective on:
The importance of surveying your database
Understanding the motivations that drive younger donors to give
How social media and the internet play a role in reaching younger donors
Building the internal capacity to support digital fundraising efforts
Meet our guest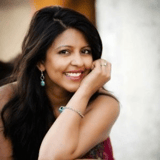 Fiona James-Dambrosio
Doctors Without Borders Canada
Sr. Manager, Direct Marketing and Donor Engagement
"In the time that we're living in, with Twitter and Snapchat and all these other social media platforms, access to what's happening in the world is in such real-time and in a way that didn't happen before. And the exposure that audience is having on incredibly important issues is right at their fingertips at all moments."
Listen now
Want more?
Groupthinkers is the podcast for nonprofit marketers by RKD Group. This is a must-listen experience of thought-provoking content that inspires insight on the industry and strategic decisions. Groupthinkers brings together innovators and curators in nonprofit marketing, branding and direct response to tackle the major issues facing nonprofits today.