Opposites attract, or so the saying goes.
Peter Parker and MJ. Tony Stark and Pepper Potts. Some of the best relationships are made up of two people who are seemingly opposites.
Could the same be true for your nonprofit's Chief Technology Officer and Chief Development Officer? It should be.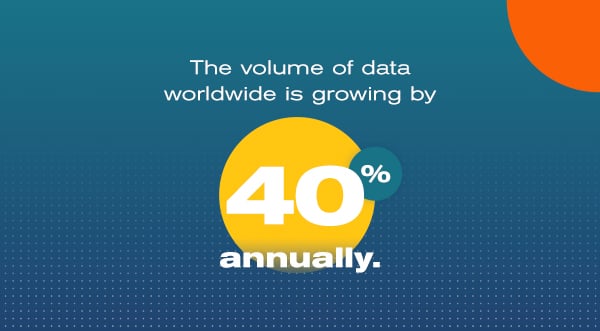 At the same time, digital innovation and donor experience expectations are growing more and more complex. Donors expect cutting-edge technology and a personalized experience.
In order to give the people what they want, we must have data and technology in place at the right time. That's where the CTO comes in.
What was previously two siloed departments, is now a marriage of opposites. To truly embrace data-led fundraising and marketing innovation, the CTO and CDO must work as one. If they don't, your fundraising will be impacted for the long-haul.
In this blog, we'll discuss how the CTO and CDO can work together in harmony to promote fundraising success for your nonprofit organization.
DEFINING THE RELATIONSHIP
All relationships need definition for success. In this case, that's the data governance practice. Together, the CTO and CDO should work to outline the business rules for how data is collected, stored, used and analyzed.
This foundational step is essential to having trusted data at your fingertips when you need it. Without data governance, you run the risk of having incomplete or incorrect data points leading major decisions.
MEETING EXPECTATIONS
Online donor experience expectations are rising. Think of how Amazon has transformed the e-commerce experience or how Netflix has paved the way for subscription streaming services.
In order to stay relevant, nonprofits must keep up with digital innovations introduced by these consumer brands.
But for marketers and fundraisers to do this well, they need the help of the CTO and their team of experts.
Targeting, audience segmentation, personalization, modeling and testing all require data. Without it, these strategies are widely ineffective.
ADDRESSING TECHNICAL DEMANDS
The introduction of new platforms and marketing tactics has grown significantly in the last few years. They are an essential piece for marketers and fundraisers looking to keep up with donor expectations.
But with new platforms come new data, new technical requirements and new security risks. The CIO and their team must play an integral role in the decision and implementation processes to make sure any new platforms are the right fit and integrated for your organization's needs.
PROVIDING PROTECTION FROM SECURITY BREACHES OR ATTACKS
As we've learned this year, data breaches are all too common in this day in age. Unfortunately, nonprofits without secure data processes are at an added risk.
Because digital innovations and donor expectations are leading to higher rates of data collection, having protection from security breaches is critical for nonprofit organizations. With a strong relationship, the CTO and CDO can work together to avoid any unwanted risks or attacks.
They can also work together to establish a plan in case something like this does occur. By being prepared and having clear guidelines to follow in case of a breach, your organization can make sure that the crisis is addressed quickly and effectively while maintaining your reputation with donors.
Nonprofit organizations are entering into an exciting time of data-led marketing and fundraising. In order to properly capitalize off all the opportunities available to you, the CDO and CTO must work together to make decisions for your organization.
Getting started on your data-driven journey? Here are 9 building blocks that lead to data success to help you begin.