The COVID-19 pandemic has completely disrupted the social aspect of our society. In the nonprofit world, this has had a devastating effect on organizations that rely on events for fundraising.
As a result, many nonprofits are scrambling to find virtual substitutes to replace this much-needed revenue. Livestream fundraising and online auctions are some popular options we're seeing, but we're here to suggest another: creating your own giving day.
With the year-over-year growth of #GivingTuesday and the success we just saw with #GivingTuesdayNow, nonprofits across the country have started warming up to the tremendous benefits of large digital campaigns centered around giving days.
But the next Giving Tuesday is so far off, and some organizations are so overworked – like food banks and rescue missions – that they weren't prepared to move quickly enough to take full advantage of Giving Tuesday Now. Nonprofits need an influx of revenue now to keep up with their growing service needs due to the coronavirus and to prepare for an economic downturn.
That's why this is an ideal time to create your own giving day – even if you participated in Giving Tuesday Now. Let's look at some of the benefits.
A GROWING MOVEMENT
Based on the success of Giving Tuesday, local nonprofits have started banding together to create regional giving days. We've seen these pop up across the U.S. with days like GiveNOLA Day, Colorado Gives Day, North Texas Giving Day, and many more.
These regional giving days offer a system of structure and support. And in many cases, these giving days, run through Community Foundations, also offer unique matching opportunities. Nonprofits simply need to focus on promoting the day by getting the word out to their donors.
Unfortunately, not every nonprofit organization is lucky enough to take part in a giving day with other local groups. Some areas simply don't have a regional giving day that provides this kind of infrastructure.
That's why nonprofit groups are taking the reins and creating their own giving days. When done properly, this can have a host of benefits that even go beyond fundraising.
Without being tied to a bigger effort, you have more freedom to build your giving day in a way that fits your nonprofit best. For example, you get to pick the day that works best for you.
There's also an extra marketing benefit. You can choose the name and theme to fit your organization's founding or "birthday." Or you can keep it more focused on your mission in the current environment.
The American Red Cross held its online giving day on March 25, and they wisely chose to keep the focus on "emergencies."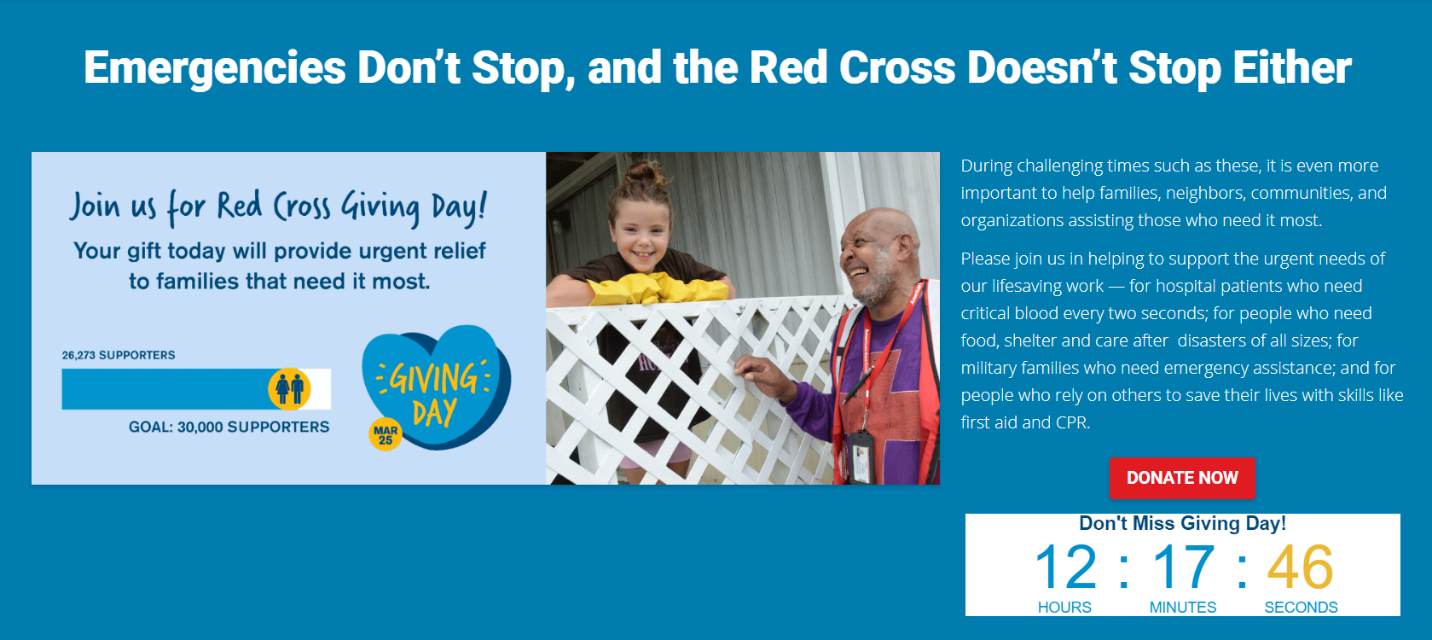 Creating your own giving day takes a little more planning and effort on your part, but it's worth the investment of time and money.
FROM IDEA TO ACTION
Let's look at three examples that illustrate the different benefits provided by creating your own giving day.
Food Share Ventura County has been feeding the hungry in their California county since 1978, providing more than 12 million meals annually. Like most nonprofits, they receive most of their donations at the end of the year.
The organization wanted to try fundraising during a slower time of year – February. Food Share chose a clever approach to creating their own giving day, Food Share Day of Giving. They really concentrated on the number 2 with a "double your impact" match on 2/20/2020.
RKD worked with Food Share to create multichannel strategy that used a mix of direct mail postcards and letters along with digital elements like email, lightbox and Facebook ads. The giving day was a tremendous success, raising $37,942.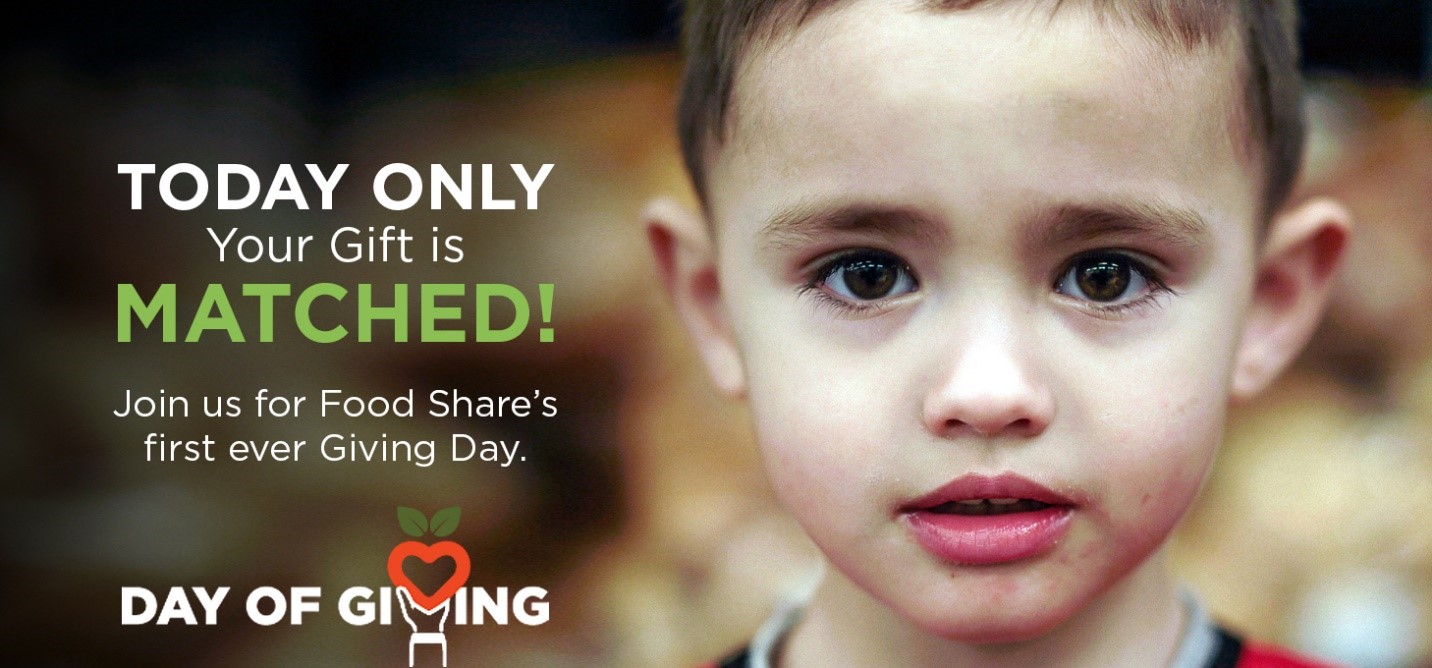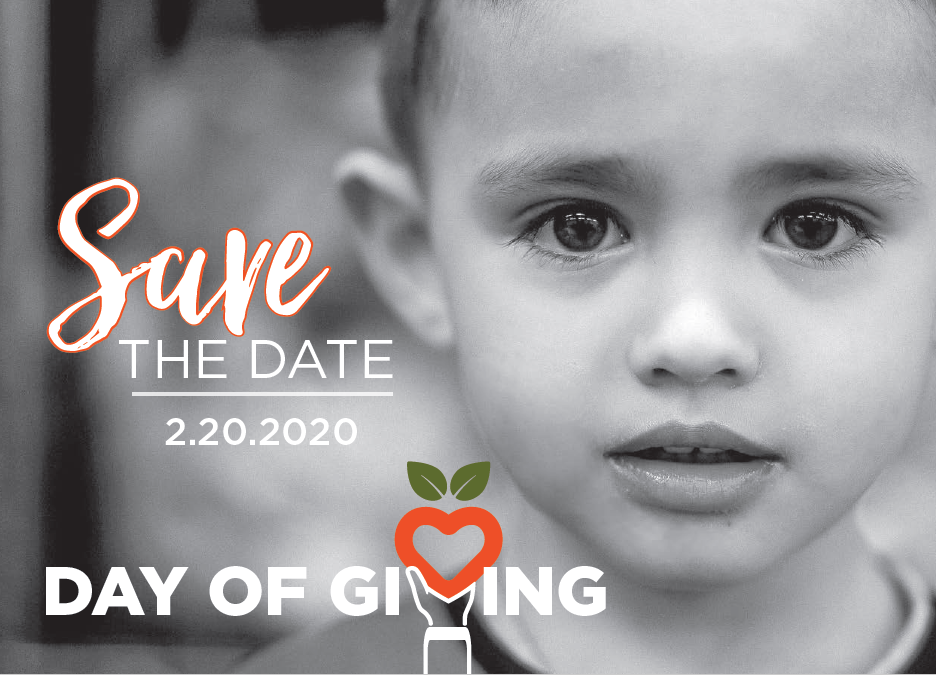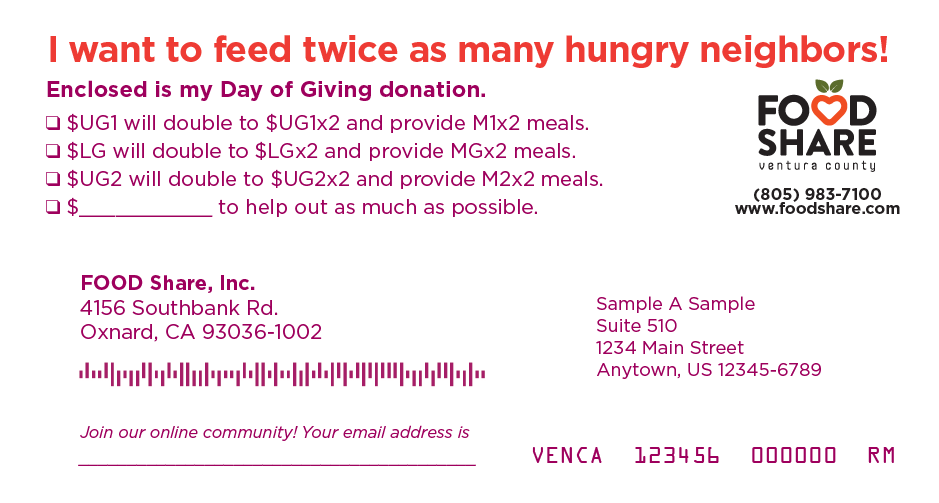 The Student Conservation Association (SCA) does amazing work in helping to protect and restore national parks, marine sanctuaries and more throughout the U.S. However, most members of SCA are young students or recent alumni, which creates challenges for fundraising.
SCA worked with RKD to create SCA Giving Day on Sept. 24, 2019. The aim was to boost charitable giving, but it also provided another measurable benefit: social media engagement.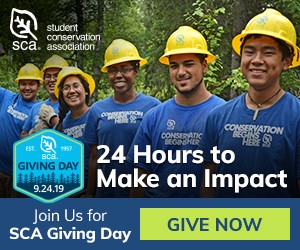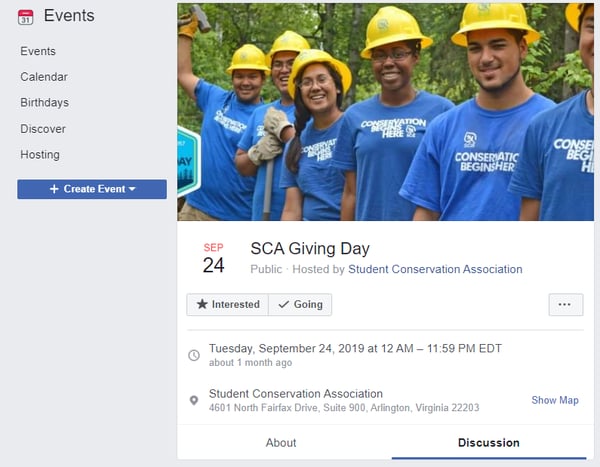 RKD provided a comprehensive digital strategy that involved an integrated approach consisting of website (lightbox), digital display ads, as well as both organic and paid social. We engaged with donors throughout the day on Facebook and Instagram with a mix of scheduled posts, updates and shares of user-generated content.
SCA raised $13,759 on 194 donations and, as a bonus, kept their followers engaged during a slower time of year for giving.

Finally, South Plains Food Bank (SPFB) recently completed its first custom giving "day." The event was created as a 72-hour giving "frenzy" campaign connected to Hunger Action Month.
RKD created a landing page built on our Donor Marketing Cloud platform. The customized coding allowed people to use their donations as a "vote" for specific SPFB programs (feeding children or seniors, nutrition education, mobile pantry, etc.) in a challenge tied to matching funds.
This structure served two purposes:
It encouraged more donations in the form of a competition with various "challenges" to meet throughout the campaign.
It allowed the food bank to gather data about their donors' interests.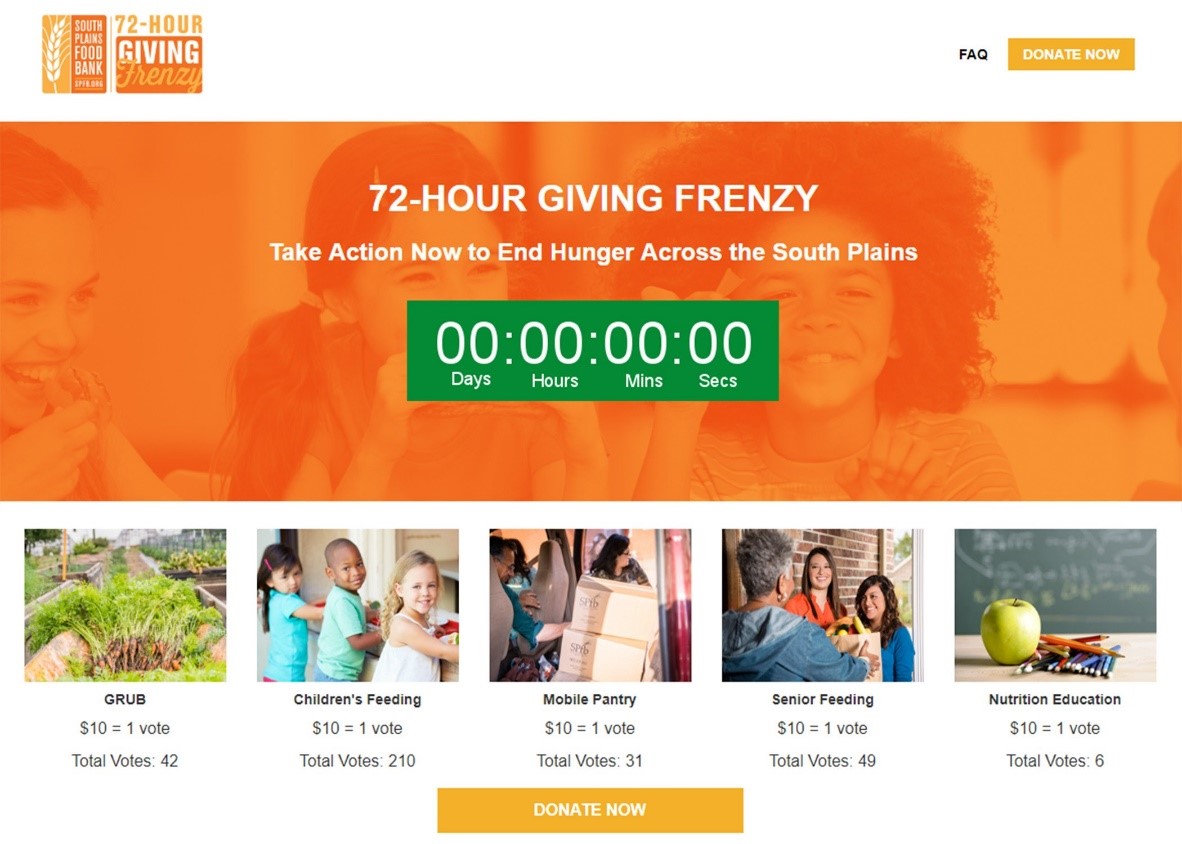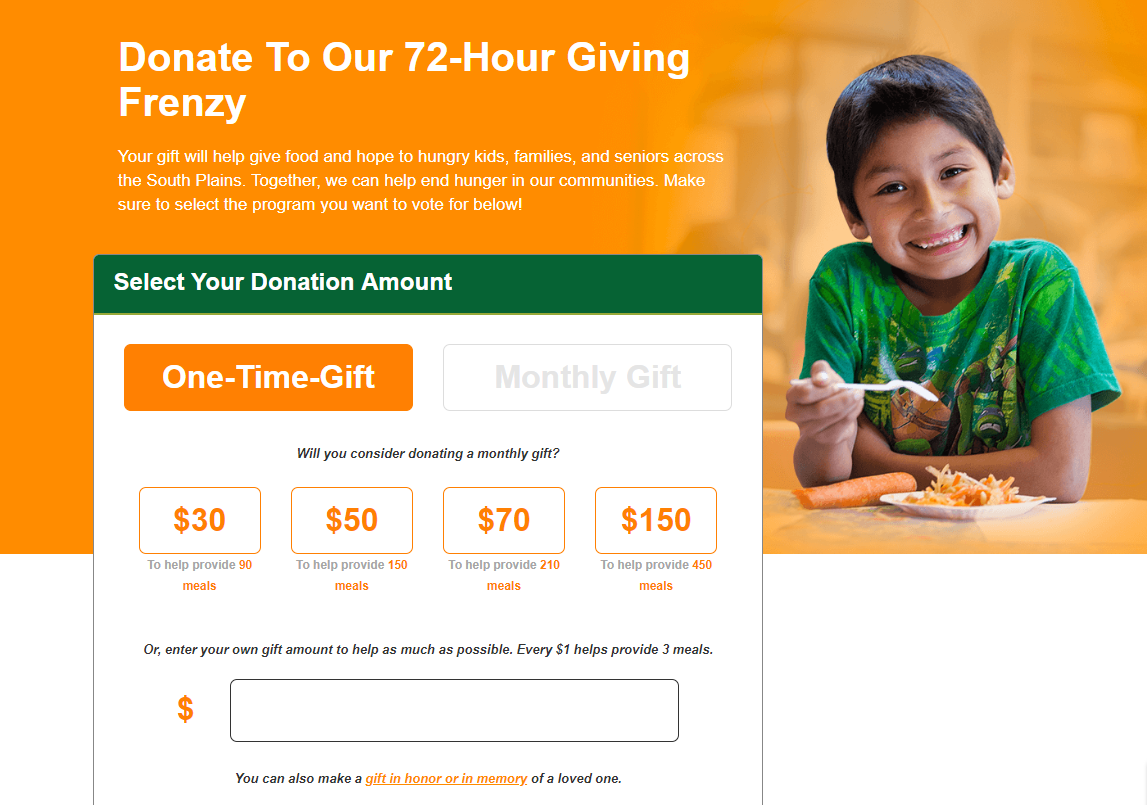 The results for South Plains Food Bank were impressive for a first-year giving day. They raised $44,000 in three days, setting the stage for growth for next year's giving day campaign.
Plus, all the data was integrated with their Salesforce CRM to connect the interest areas of voting with specific donors. This will provide more opportunities for personalization of content.
SPFB will also use the data to influence their marketing efforts moving forward. For example, the nutrition education program did not receive many votes, and the food bank realized it needs to promote that program more.
Whether it's an extra opportunity for fundraising, a boost to donor engagement, or a way to learn more about donors' interests, it's clear that creating your own giving day pays off.