Did you know organic search is responsible for driving 53% of web traffic?
With a number like that, search engine optimization (SEO) can no longer be ignored. Nonprofits who prioritize SEO will see long-term increases in brand awareness, visibility and overall web traffic.
However, the challenge with SEO is that it's constantly evolving and can be difficult to keep up with when plates are full.
That's why I've compiled a list of simple things your nonprofit organization can do to begin optimizing your website for organic search.
1. Alt Image Text
If you're not currently adding alt image text to the images on your website, this is your reminder to do so.
Alt image text is the alternate text that will be used if an image on your site can't be displayed due to things like long page load time or broken links. Think of this like the caption of a photo, where you use 100-150 characters to describe what the image is showing.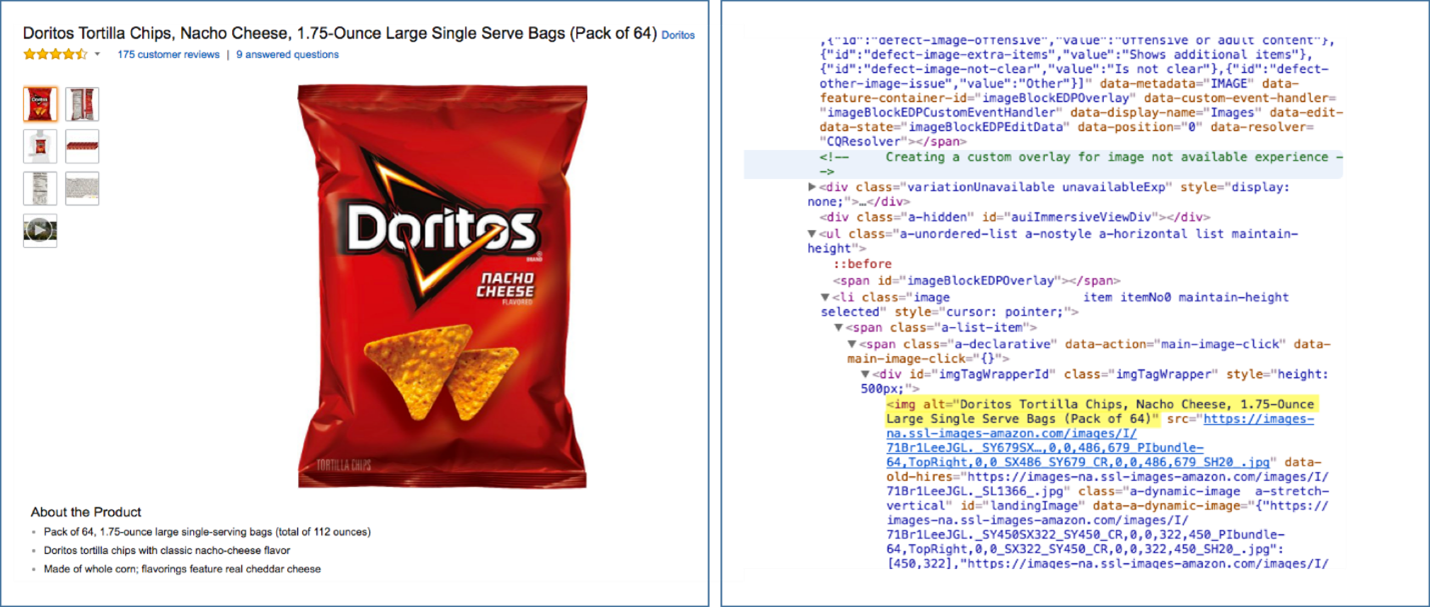 Source: Moz
While it may seem like a small thing, Alt Image Text increases the chances of an image appearing in organic image search results, makes the page more attractive to users and helps with web accessibility.
2. Meta Descriptions
Meta descriptions are the page summaries that appear within search results. Although they aren't a ranking factor when it comes to organic results, they do help drive click-through rates.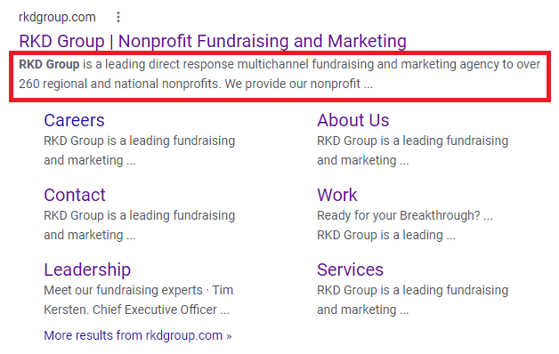 Best practice is to use a site-level description for your main home page and any other similar pages. For more specific pages like "Adopt a Pet" or "Ways to Give," meta descriptions should differ. The best way to think of this is like a short plot summary that gives visitors a brief idea of the page they'll be visiting.
3. Local SEO
For regional organizations who help those in their community, claiming your business on third-party sites like Google My Business, Bing Places for Business, Yelp and Yellow Pages can help those in your community find you more easily.
In addition, nonprofits can claim their profiles on GuideStar to maintain and update current information to help build your organization's credibility.
4. Social Media
Social media is more than just an avenue for connecting with donors and prospects. It's also a powerful SEO tool.
If you haven't already, claim your business profile on each social channel and link back to your website as a reference. Not only will this help you appear at the top of the search listings when people look up your brand in Google or Bing, it will also help them find you when they search within social channels and provide a direct path to your website.
5. Respond to Reviews
Reviews may be a great spot for internet trolls, but according to Google, they also play an important role in local search ranking.
By responding to reviews, nonprofits can show that they care and that they value their donors' opinions and feedback. High-quality reviews also give your organization better visibility when searchers are looking at you online.
So, start responding to those reviews! Give more than just a generic thank-you to your positive reviews. If you have any negative reviews, don't panic or respond aggressively. Thank them for their feedback, and provide them with contact info so you can further listen to their problem.
Not only is this great for brand management, it'll also do wonders for your local search rankings.
These five things are just the tip of the SEO iceberg. But, by starting small and focusing on making little strides, you'll begin to see just how much your optimization pays off.