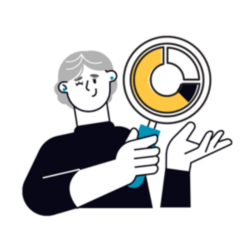 It's been an interesting month as our calendars crossed into Q4. We've seen auto worker strikes, fees returning to Facebook and Instagram, economic confusion (are we really spending more money?) and Blackbaud's $49.5 million settlement for their 2020 data breach exposing 13,000 nonprofit's sensitive information.
And that's just the tip of the iceberg.
There's also been quite a bevy of articles on the donor pyramid—with calls ranging from a need to reframe our approach all the way to ditching it all together.
In addition, there's been all kinds of great information on a range of subjects over on the RKD blog, Group Thinkers podcast and webinar series (see my full list at the bottom) if you have a few minutes to spare.
If you're over on LinkedIn, you can jump into more discussion and thoughts on RKD's new monthly newsletter, where Ronnie Richard gave us something to ponder with: "Trick or Treat? What to make of the economy with year-end season upon us."
Finally, if you missed the Fundraising.AI virtual conference last week, the enormous number of free resources will be available for a limited time. I encourage you to look them over and review what's available for you to download … seriously.
With the exception of those in San Diego or Miami, you might want to snuggle up with a warm/hot beverage—then dive into what I've been reading since my touchpoint last month.

80% of nonprofits have a dedicated digital fundraiser or team in-house, according to the 2023 Digital Outlook Report, up from 60% in 2019. However, 40% are still struggling to implement their plans.
Understanding how digital fundraising fits within the development structure is often the first step toward providing clear direction and defined roles for staff. Unlike many traditional fundraising techniques, digital fundraising requires collaboration across nearly all departments.
Even organizations with the best intentions, strategies and internal backing struggle due to outdated tech stacks or lack of budget. As with any new project or initiative, digital fundraising programs require time and patience. Establishing the foundations, creating a collaborative environment and ensuring that resources are available for innovation will allow your talented and creative digital fundraisers to flourish. And this ensures future sustainability in an age where digital dominates.

This one should make you pause and think about your donors.
Nearly one in four people (or more than a billion) across the globe reported feeling very or fairly lonely in a recent Meta-Gallup survey. The survey polled more than 140 countries and represents approximately 77% of the world's adults—meaning this number could be higher as China was left out of the findings.
The Global State of Social Connection report dives into these and other findings as the first global study on loneliness.

Donor stewardship programs are often the first on the chopping block when budgets are tight, according to Jen Shang, co-founder of the Institute for Sustainable Philanthropy.
But as many of us know, this is the time nonprofits need them more than ever. "When things get tough, let's perhaps add a few rounds of thank-yous," says Shang, co-author of a recent study on donor loyalty.
Not only is donor stewardship doing right by your donors, but it also pays off down the road by driving engagement and increased generosity.
As Shang says, "Will they remember your communication as a hug, a kiss, a greeting, a little flower or a little heart bump? Or will they feel that you're always after more money?"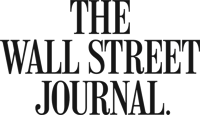 The economy is doing two things right now: increasing activity and slowing inflation. Experts don't think it can sustain this much longer, sparking a debate within the central bank on how closely it can continue to follow its traditional models.
These models are used by the Fed and economists to forecast inflation and compare total demand for goods and services with the total supply, called "potential output." When demand is below potential, the resulting output gap places downward pressure on inflation. When demand is above potential, that negative output gap puts upward pressure on inflation.
"We need to be extra careful about indexing policy to this traditional view," said Chicago Fed President Austan Goolsbee in a speech last month. By contrast, officials who are sticking with the traditional model worry about continuing to forecast a decline in inflation that doesn't materialize. They believe inflation can continue to slow because the public expects the Fed to return it to 2% and will set wages and prices accordingly.

Not very, according to Forbes.
The wealthiest Americans have donated billions to causes focused on disease, education and climate. But according to a recent report released by Forbes, those on the 2023 Forbes 400 list have collectively given less than 6% of their combined net worth to charities.
In the study, each member was assigned a score from one to five based on their generosity—two-thirds scored a one or two, which meant they have given less than 5% to charity. Just 11 earned a five, giving away more than 20% of their fortune.

Bank of America and the Indiana University Lilly Family School of Philanthropy recently conducted a study of 1,626 wealthy Americans in the 2023 Bank of America Study of Philanthropy: Charitable Giving by Affluent. Here were some key findings:
G

ifts from major donors increased by 19% in 2022 over pre-pandemic levels.

Although 85% of donors in those households reported giving, it was 3% fewer households than in 2020.

Giving averaged $34,917, up from $29,269 in 2017, although a decline from $43,195, the average given in 2020 during the pandemic.

Of the wealthiest Americans who did not give to charity in 2022, 44% responded the need to take care of family took precedence, up from 27% who said that five years ago.

Much of this giving and associated volunteering is being driven by women.

There are always great discussions on the AFP Open Forum between members asking questions and seeking advice. One member recently asked, "We are preparing a data conversion to a new software. I have WAY too much data that I don't feel needs to be moved. How far back do you go when moving to a new system? We have since 1977!! I'm thinking 10 - 15 years."
This question spurred 10 answers that shared options of removing volunteers and constituent records to a reminder of, "Remember, once it's lost, it's lost. I believe we have 20 years of donor data in our system, which is probably when the org began capturing it in an old Access database."
It also sparked several thought-provoking answers:
"We recently went through a database conversion. Our previous database dated back to 1984 and we brought all our data over. We took the opportunity to do a lot of cleanup and purging before the conversion. Still, we brought all giving information, along with anyone who had ever made a gift to our institution ... If you have (or want to create) any lifetime-giving society, you will want all that information available."
"How long has your longest donor been giving? I suffered the outcome of this decision by a previous VP in my last role. They had the option to go back and digitize everything and pull it forward and made the arbitrary decision to stop in October of 1991. Flash forward to me in 2018 trying to pull together a feature article about one of our most prolific donors passing away and me having to go back and manually calculate all gifts prior to 1991 by pulling the paper receipts."
"I also recently had a woman request her late mother's giving history. And as donation income is org revenue, if for whatever reason the finance department needs to track down a number from >15 years ago, you better be ready to reconcile that. I was recently asked about a bequest from 2005. Additionally, you need that data to identify recaptured donors. If someone gave to your org >10 years ago, then vanished, then gave again now, you want to track that. Last year I identified a donor who recently gave and hadn't given since 1998! It was a great opportunity to reconnect."
"It rather depends on whether your organization has any legacy donors. My mother would have become a donor in the 1960s to an organization that I would have started giving to in the 1990s. So, I would expect the organization to know that my daughter, starting to give in 2010 or so, would be recognized as legacy. If you are with an educational institution, absolutely keep the gift data going all the way back—same for an organization which is geographically anchored or which involves families. Beyond that, you have a harder time doing data science if you opt to, say, sum up someone's giving in order to have a later starting point than the 1970s. Everyone's largest gift becomes that summed up value (well, those who gave during the sum up period)."

AI has taken over conversations across industries in 2023. The latest advancement is a tool called Nightshade, which was developed in an effort to protect artists by allowing them to add undetectable pixels to their creations that prevents AI's training data from working properly.
The tool comes on the heels of lawsuits against companies like OpenAI and Meta for copyright infringement and stealing personal works without compensation.
9. More economic news ...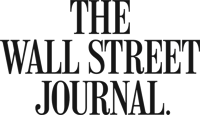 I came across all kinds of articles, and some are conflicting ... imagine that! Don't get worried or confused. Instead, view this as interesting news to watch:
10. More great blogs, podcasts and webinars
Podcast updates
:
Webinars and past webinar recordings
:
As always, don't hesitate to reach out to me or anyone at RKD with questions or concerns. Saddle up and stick with your Q4 plan—but don't forget to take time to catch your breath along the way!