The United States is getting more diverse, and that means nonprofit organizations must adapt their marketing and fundraising to reach more communities and cultures.
In the first part of this blog post, our digital strategy expert Jenn Thompson broke down the demographic changes that are happening across the U.S.—including race, ethnicity, language and age. She also shared some great strategies on how to create more inclusive messaging.
In this post, I'll share three examples of multicultural and inclusive outreach from for-profit organizations and three more from nonprofits. In each, you'll see how a deep understanding of the community allows the organizations to have a conversation with the audience instead of simply talking about them.
Coca-Cola reaches out to diverse audiences
In 2014, Coca-Cola launched its "Share a Coke" campaign, which featured bottles with popular names on their bottles and cans from various ethnicities. ​The primary target audience of the campaign was Millennial teens, and 44% of this generation identifies as a racial or ethnic minority in the U.S.
The campaign was hugely successful in engaging diverse audiences and increasing sales.​ In the end, 1.25 million more teens tried a Coke during the summer of 2014 and sales rose 11% in the U.S.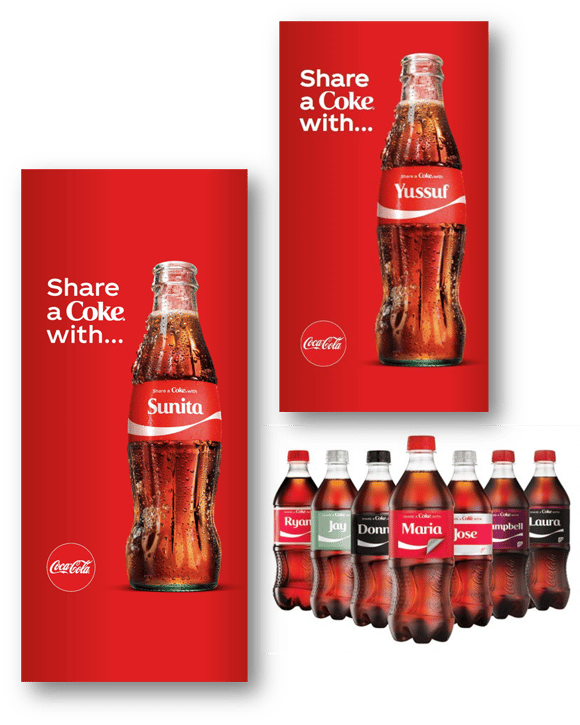 Procter & Gamble celebrates black women
Procter & Gamble's "My Black is Beautiful" campaign aimed to empower Black women by celebrating their beauty and strength.
The highlight of the campaign was a powerful, Emmy-winning commercial called "The Talk," which featured black mothers in different eras talking to their children about experiences of racism.
Airbnb promotes inclusivity
In 2016, Airbnb received criticism from guests who felt they were discriminated against in trying to book their stays. Airbnb responded with their "We Accept" campaign to promote inclusivity and diversity.
The campaign featured an open letter from Airbnb's CEO, highlighting the company's commitment to inclusivity and diversity. It also featured a wide social media blitz and even an ad during the 2017 Super Bowl.
Food Bank For New York City empowers women
Switching over to the nonprofit world, Food Bank For New York City launched its "Woman to Woman" campaign in 2016 as part of International Women's Day & Women's History Month. The aim was to highlight the difficult choices women and girls facing poverty have to make in paying for food or essentials.
The campaign started with email fundraising focused on providing feminine hygiene products to women and girls, and it was a huge success. This has become an annual campaign for Food Bank For New York City, and it now includes a match campaign and a partnership with SHAPE + Health Women's half-marathon.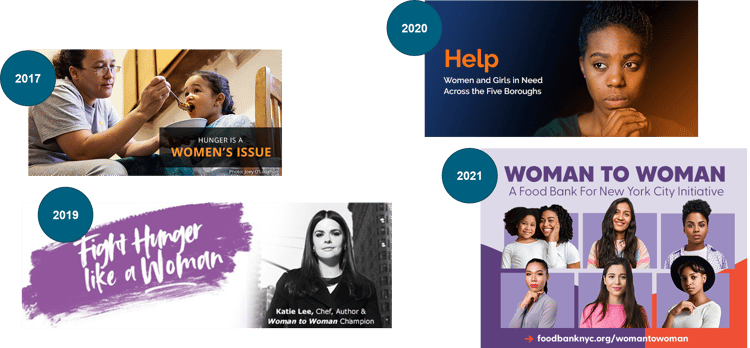 UNICEF reaches out to Muslims
Any adult Muslim who owns wealth over a certain amount—known as the Nisab—must pay 2.5% of that wealth as Zakat. Eligible Muslims pay Zakat once a year, and it is due as soon as one lunar (Islamic) year has passed since meeting or exceeding the Nisab (certain amount of wealth).
UNICEF Canada has used their understanding of the Muslim community to create specific programs and campaigns that ask for their financial support while complying with Zakat.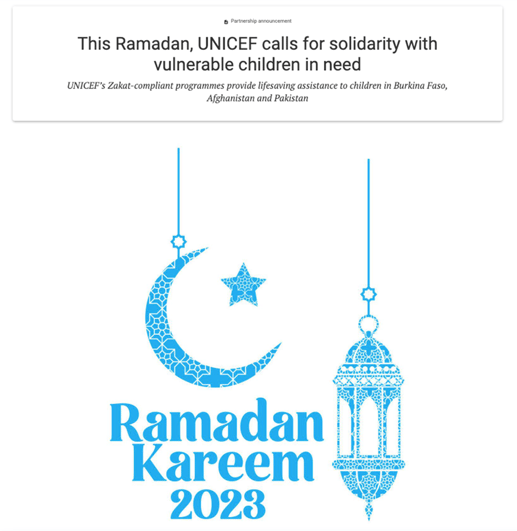 North Texas Food Bank encourages Indian Americans to fight hunger
HungerMitao is a volunteer-driven movement to raise awareness about hunger in the U.S. and to encourage the Indian American community to join the fight. The goal is to foster a spirit of "give where you live."
Each August—as Indian Americans celebrate India's independence—the North Texas Food Bank invites the Indian American community to "wipe out hunger" (the translation of HungerMitao).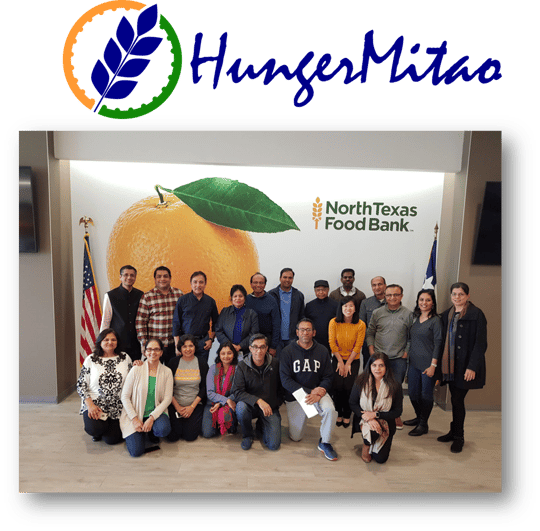 As you can see in each example, the organization took the time to learn about their audiences and speak to them appropriately. The result is a stronger relationship with the people within these communities.
The next step for nonprofits is to highlight the specific impact that the generosity of these diverse donors will have, especially in their community and culture.
Related posts